In SellerDeck 2014 onwards, a new Pinterest integration has been added. If you would like to set up the Pinterest integration please see instructions below:
Open SellerDeck 2014
Go to Settings | Site Options | Social Media
Scroll down to the "Pinterest" sub-heading it should look like the following: -




In the field "Your Pinterest User URL" you would enter your username, as an example mine is http://www.pinterest.com/sellerdeckkb/ so I would enter SellerDeckKB
Once you have entered the User URL press Apply & OK.
You should then see in the Page Preview the Pinterest Icon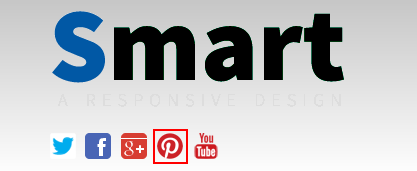 Additional Features:
Include Pin It Buttons with Images:
Setting this to true will add a 'Pin It' icon on Product Pages, however it will only work if it has an Image on the Product.
Pin Counts with Pin It Buttons:
This will have a number next to the 'Pin It' button with how many people who have 'Pinned' it.