If you see the following error when you close SellerDeck software,
The database you are trying to compact is in use by another program.
Close the program down and then restart SellerDeck and select Compact databases again.
please follow the instructions below:
Open SellerDeck
Go to File | Exit.
Untick "Compact database after closing SellerDeck"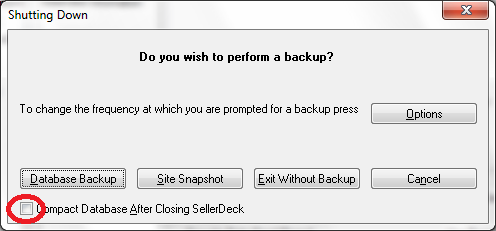 This will disable SellerDeck compacting the database each time you close it, which causes the error.
To manually compact the SellerDeck databases, see below:
Open SellerDeck
Go to Housekeeping | Compact databases
Tick both tick boxes, then click "OK".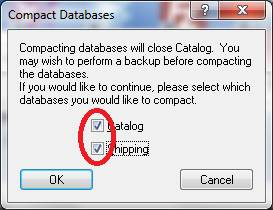 The error message which occurs when you close SellerDeck is a known bug in v11.0.2. We plan to fix this bug in the next maintenance release.