In SellerDeck 2014 onwards, a new Facebook integration has been added. If you would like to set up the Facebook integration please see instructions below:
Open SellerDeck 2014
Go to 'Settings | Site Options | Social Media'
Scroll to the "Facebook" sub-heading

Within the Facebook Page field you would enter your Business profile page, for example https://www.facebook.com/SellerDeck you would enter SellerDeck.
Once you have entered your business profile page, go to Apply & OK.
Then check Page Preview to see if Facebook icon shows in the preview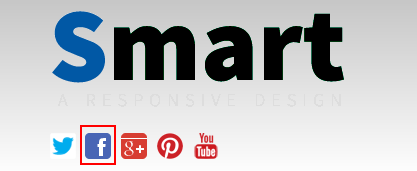 Additional Features:
Facebook admin (Optional):
This would be the personal page name of an admin of the page, this is optional however, this has to be a personal page ID.
Show 'Share' Button:
Setting this field to True would show a 'Share' button on the website on the majority of pages including Section, Product and Brochure pages.
Show Follower Count
: Setting this field to True would result in showing the Follower could next to the Facebook Like / Follow button.
Show Like Counts
: Setting this option to True would display the amount of people who have liked your page next to the Facebook Like button.
Use Default Image
: This is the image it will use if there is no image on the page and the customer decides to 'Share' it will share this image.