After having WordPress added to your SellerDeck hosting package, you will be sent details to login to Wordpress and start blogging. Sample login details are below:
Welcome to SellerDeck Hosted Wordpress
Your Details:-
Wordpress Administrator Username :
Wordpress Administrator Password :
Your NEW Blog URL :
site url/blog
(e.g.
www.site.com/blog
)
Wordpress Admin URL :
/blog/wp-admin
Your Administration user name and password are above. If you lose your details, you can click on "Lost your password?" and a new password will be generated and e-mailed to you. You'll need to change this to something more memorable.
Getting Started
When you get WordPress installed you won't have any content in your site beyond a set of blog links you probably don't want, a page and a post.
So the first thing to do is: Log In!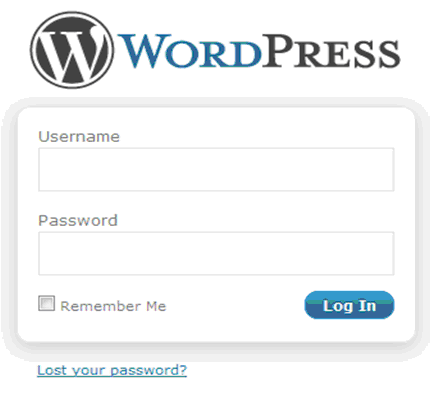 Now you're logged in, you'll arrive at the Dashboard – a screen that gives a range of information about your website:
Navigating Around the Administration Panel
Navigation of the admin panels in WordPress is pretty straightforward, but it can feel like there are a bewildering range of options to choose from.
You'll notice that to the left of the dashboard you have a series of links that you can quickly and easily click on – these then expand out to show you other sub-pages. The quick reference below reveals the range of
functions, with a brief explanation alongside: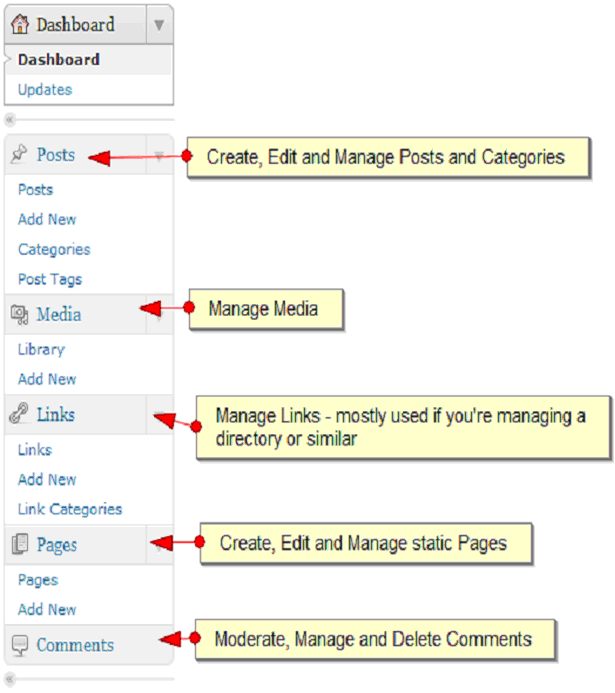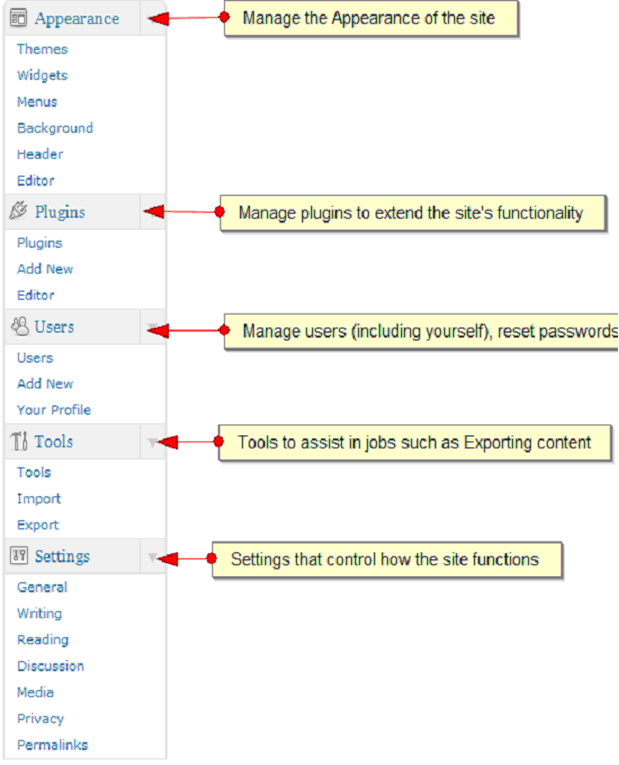 Creating first Blog list
To create your first blog list, please see details on the following website:
http://codex.wordpress.org/First_Steps_With_WordPress