Problem:
All the GFS options within the order are greyed out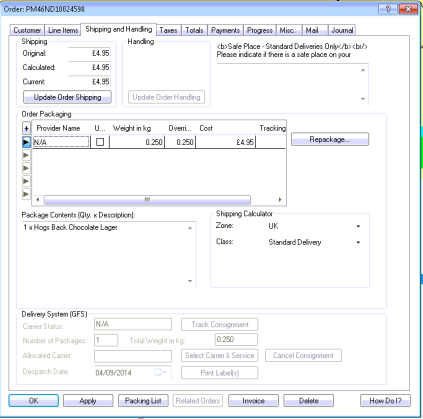 Solution:
If the GFS options within a SellerDeck order are greyed out, there are two things to check:
Check that the delivery class the shopper has selected has been configured to use GFS. You can check this by going to 'Settings | Business settings | Shipping and handling | Zone/Class tables'. Right click on the class the customer has selected and click "Properties". Ensure under "Fulfilled by GFS" a service has been selected.
After configuring GFS, you need to "Publish to web" to ensure shipping works for your shipping classes. To do this, go to 'Web | Publish to web'.