If you encounter an error when installing 2016, this might be because you have selected to install ACE drivers.
The Installer should detect what version of Office is being installed and then install a earlier version of the runtime, so try running the installer again.
Example: if you try to install the 2013 runtime with the latest version of 64-bit office already installed, it should detect this and refer back to 2010, it will go all the way back to the 2007 runtime (of which there is no 64-bit version of office)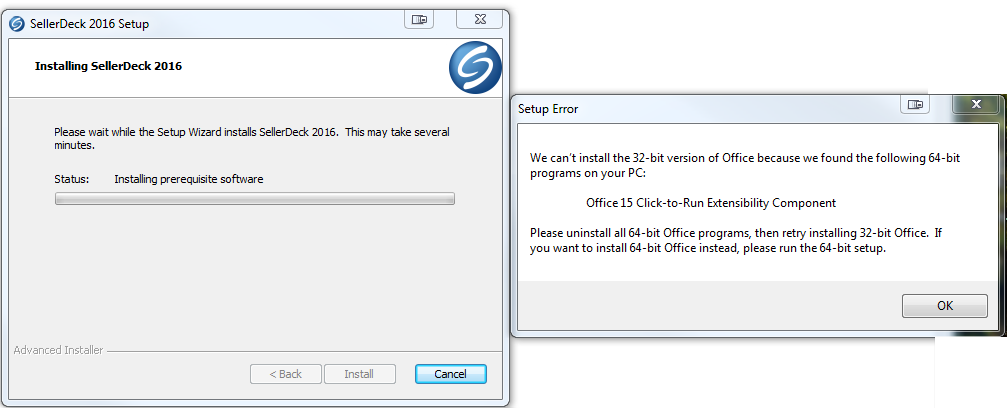 Adding registry value for ACE drivers on Version 16
.
This is also automatic on version 16 if the tick box is selected, the installer will change the registry key as well as install the access runtime.
Instructions for Installing ACE Drivers can be found here:
http://community.sellerdeck.com/showthread.php?t=55835